Jeff Beck 1944 - 2023
"I've been in a haze since I got the news. I've tried to sit down and write but the words have escaped me. Here's what came out tonight. JB, thank you for 50 years of friendship and musical collaboration, including countless magical nights around the world when I felt like I was flying as I sang my heart out onstage next to you and you played your guitar with such passion and soul that it sounded like angels singing. We joked about farting preachers, emulated bird calls, and discussed the merits of Popeye the Sailor man, vintage Ford hotrods and obscure gospel tunes. We indulged in an after-show Prosecco or two and boy did we laugh, a lot! I look forward to singing our favorite songs to the heavens in hopes that I can channel some of your magic and touch the people around me, all the while hoping you can hear us, too. Rest easy my musical inspiration and treasured friend. Love, Jimmy Boy"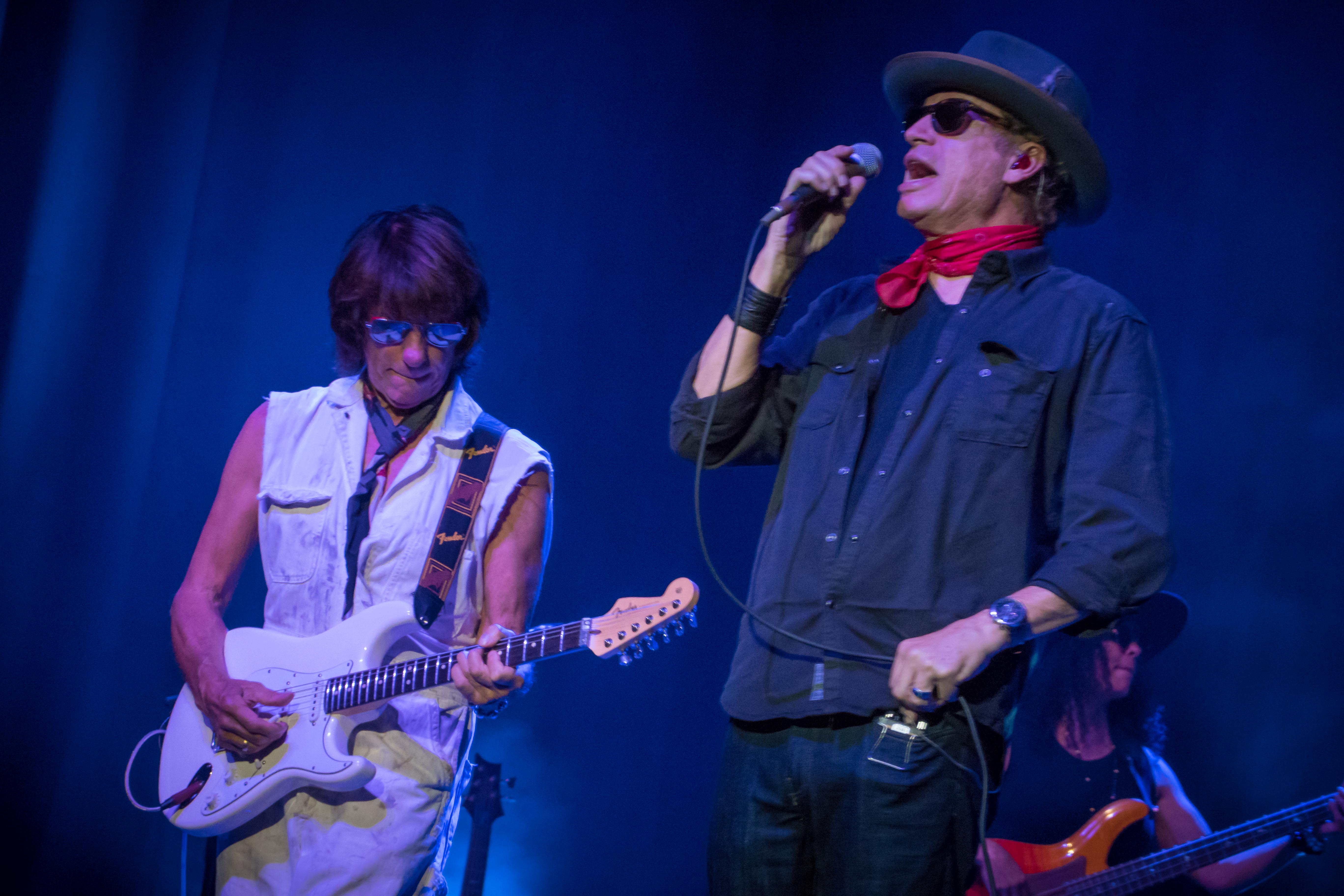 Photo by Drew Stawin Photography
A magnificent finish to the Allman Family Revival tour!
From the Fillmore in San Francisco.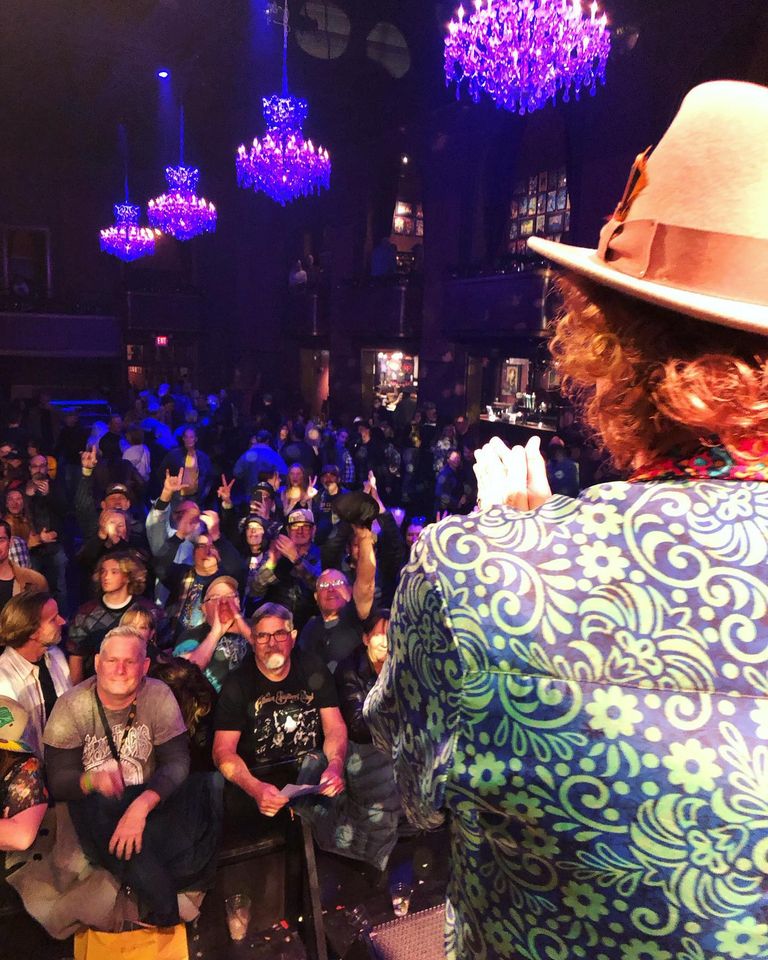 LEGENDARY WET WILLIE VOCALIST
AND HARMONICA PLAYER JIMMY HALL
ANNOUNCES NEW ALBUM, "READY NOW"
RELEASED ON SEPTEMBER 16, 2022 ON KTBA RECORDS 
ORDER THE ALBUM HERE
ALL-STAR LINE-UP FEATURING JOE BONAMASSA, JOSH SMITH,
REESE WYNANS, MICHAEL RHODES, GREG MORROW,
WARREN HAYNES AND JARED JAMES NICHOLS
BUY AND STREAM THE NEW SINGLE "JUMPIN' FOR JOY" HERE
WATCH THE OFFICIAL MUSIC VIDEO FOR
THE NEW SINGLE "JUMPIN' FOR JOY" HERE
Catch Jimmy Hall at the Allman Family Revival!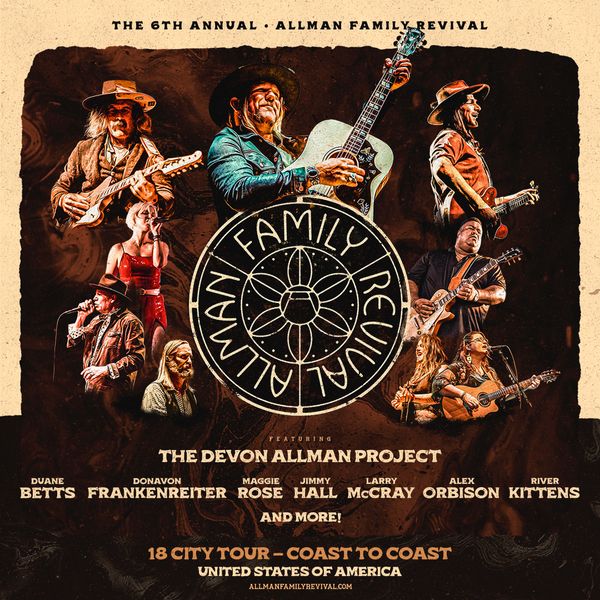 Devon Allman is excited to announce this year's 6th Annual ALLMAN FAMILY REVIVAL Tour!  @allmanfamilyrevival Kicking off in Macon, Georgia, the historic home base of The Allman Brothers Band on November 26th and going through to December 17th in San Francisco at The Fillmore. The tour will go coast to coast hitting 18 cities, with stops at legendary venues like The Wiltern in Los Angeles and The Beacon Theater in NYC. Full details at ALLMANFAMILYREVIVAL.COM
Flournoy Holmes talks Wet Willie and his famed album covers! 
Read and visit the history behind some the great Capricorn album covers HERE!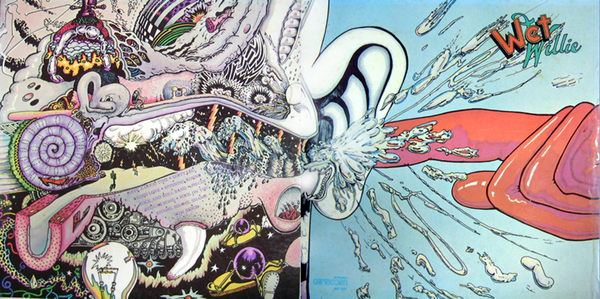 Jimmy Hall with Blackberry Smoke at Red Rocks in Morrison Colorado 10/28/21